Fiber Optic Tester & Inspection Tool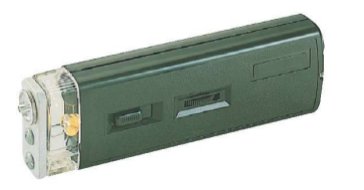 Fiber Optic Inspection Tool, Econo Type
P/N: GM-60
This fiber optic viewing scope makes it simple to view ST/SC/FC type connectors and the ends of fiber before and after cleaving operations.
Specifications:
Magnifications : 3 Built in 150X, 175X and 200X
Zoom : From 160X to 175X to 200X
Batteries : 2xAA size batteries (not included)
Focus : Thru knob
Fiber Optic Continuity Tester
P/N: TCT-3600
Now you can easily isolate high losses and faults in optical fiber cable with our fiber optic continuity tester. This handheld, visible laser source emits a bright beam of light into a fiber, allowing you to see a break as glowing or blinking light.
Specifications:
Simple, versatile and user-friendly design
Rugged, compact and splash proof housing
Support 2.5mm Connectors (for PC/FC/SC/ST)
Button switch permits easy 1 hand operation
Handy, pocket pen design
2 AAA-size alkaline batteries provide 50 hrs. of continuous operation