320 Watt Very High Power Soldering Station Model DSSHP300
Soldering Station Model DSSHP300 is ideal for Auto Components, Power Capacitors & Coils soldering applications.
Very High Power 320 watt Soldering Station for very heavy mass soldering applications.
Features:
Precise temperature settings by pressing push buttons
In-built temperature offset provision for digital calibration
In-built programing functions of auto sleep and shut-off
16 mm wide Soldering Tip for very high mass soldering
Supervisor can lock optimized process temperature
6~16 mm wide Soldering Tips for different applications
Scope of Supply:
Power & Control Unit
Light Weight Soldering Pencil
Soldering Tip 8mm Chisel 
Soldering Tip 200G-2.4D
Heavy Duty Support Rack
Conventional Wet Cleaning Sponge
Specifications:
Power : 320 Watts
Input Supply : 220VAC, 50Hz
Temperature Range : 50°C ~ 600°C
Temperature Stability : ±2% of final value
Tip to Ground Resistance : < 2 Ohm :
Tip to Ground Potential : <2mV
Wide variety of Soldering Tips for 320watt Soldering Station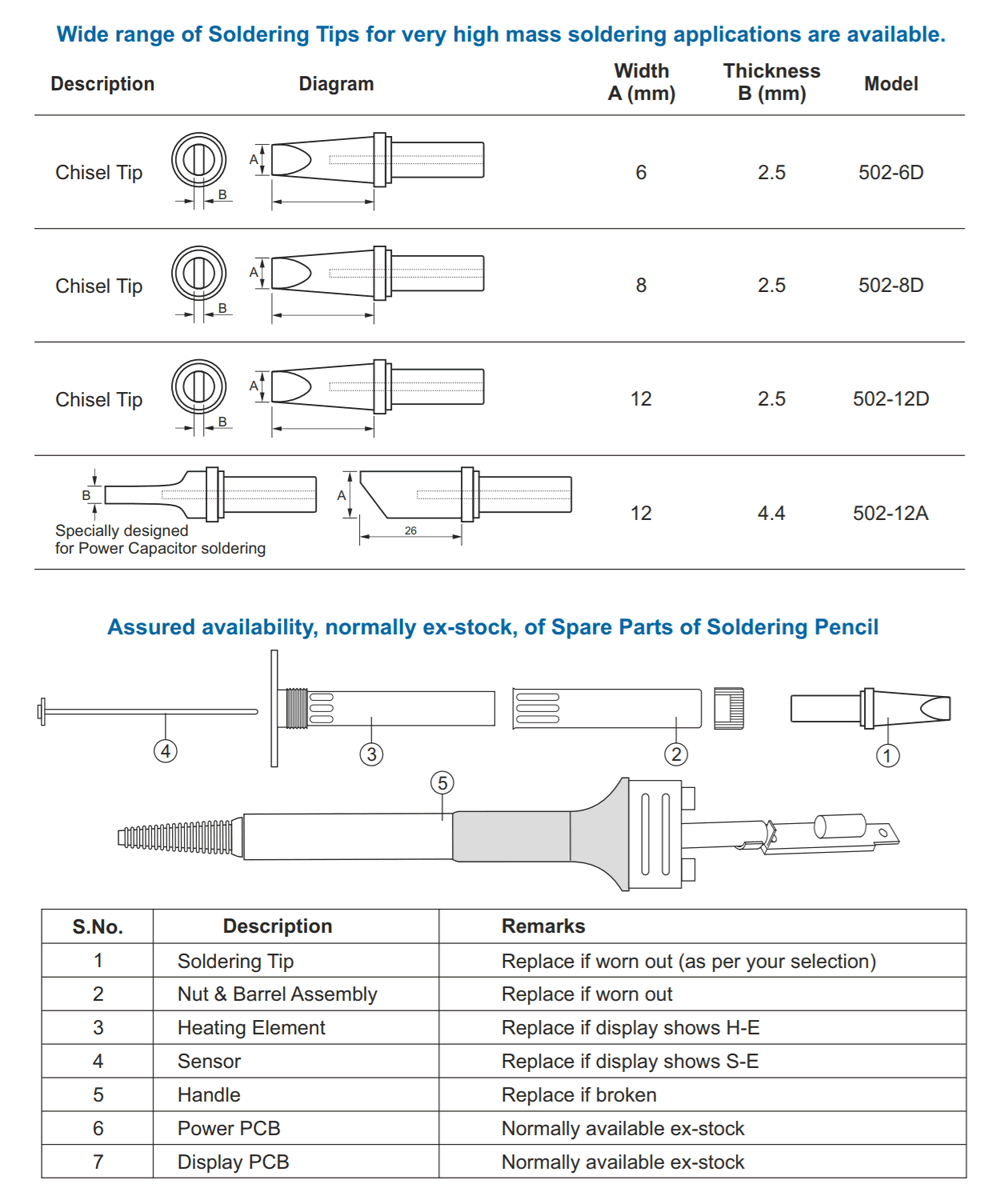 Note:
---
Warranty is 12 months from the date of invoice. It excludes all consumable parts as Heating Elements, Temperature Sensors, Soldering/Desoldering/Hot Air Tips, Cleaning Sponges, Cleaning Brass Wool.
Assured availability, normally ex-stock, of Spare Parts for Soldering Pencil.